In the past few years, it has become evident to team coaches and those who supervise them that the practice of team coaching often presents challenges that are significantly more demanding and complex than anything which emerges in one-to-one coaching.
David Clutterbuck and I carried out an online research survey in 2017, exploring the experience and needs of team coaches and their supervisors. Our continuing research in this area has now resulted in a collaborative chapter, 'Guidelines for team coaching supervision', in the new book edited by Jo Birch and Peter Welch, Coaching Supervision: Advancing Practice, Changing Landscapes.
In contributing to the book, I wanted to find a way to represent the multiple layers team coaches need to navigate during an assignment. I also sought to provide a framework or container for the supervisor and supervisee. Out of this, I developed a map entitled, 'Factors to consider in team coaching', which is reproduced in the book, and which is also available in a short article I'm posting here: Mapping the dynamics of team coaching.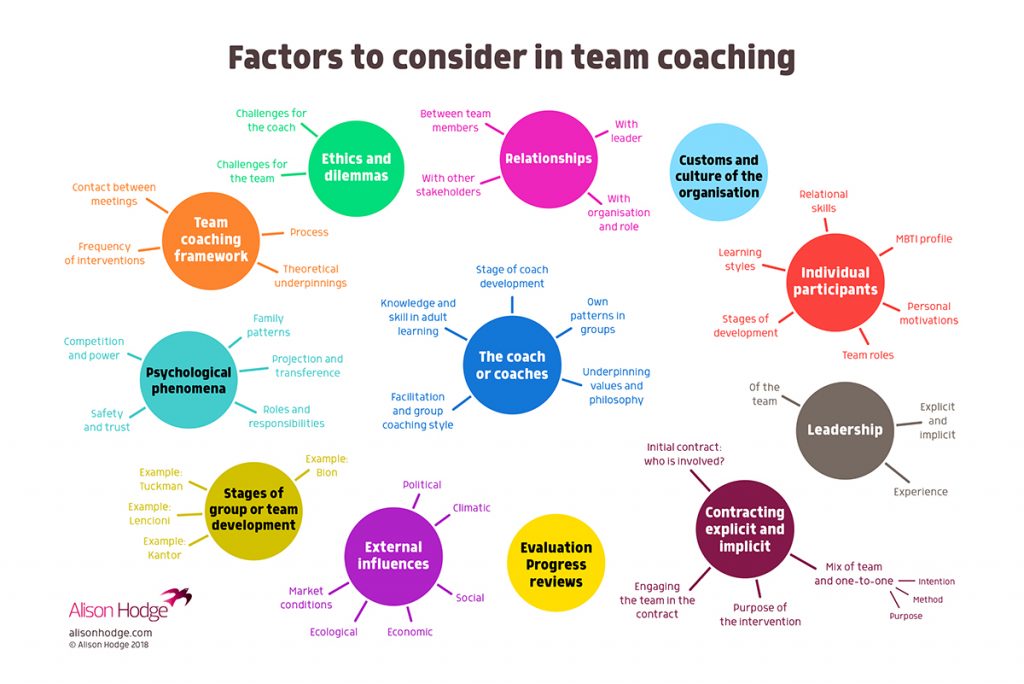 The article introduces the map, which aims to demonstrate the many diverse elements at play during a team coaching assignment. It also provides a preview of what David Clutterbuck and I have written in the chapter – and a preview of the whole book, too.
Find the book online here: Coaching Supervision: Advancing Practice, Changing Landscapes
And find my article, plus the map, here: Mapping the dynamics of team coaching
Photo by You X Ventures on Unsplash